Well, I do 🙂 .  A dear friend recently asked me to make some coffee cup shaped "thanks a latte" cards for her home business.  And I am ever so happy to help her!  She has jumped right into this new business venture and has been quite successful in a short amount of time. I hope to help her continue with her success with these handmade cards.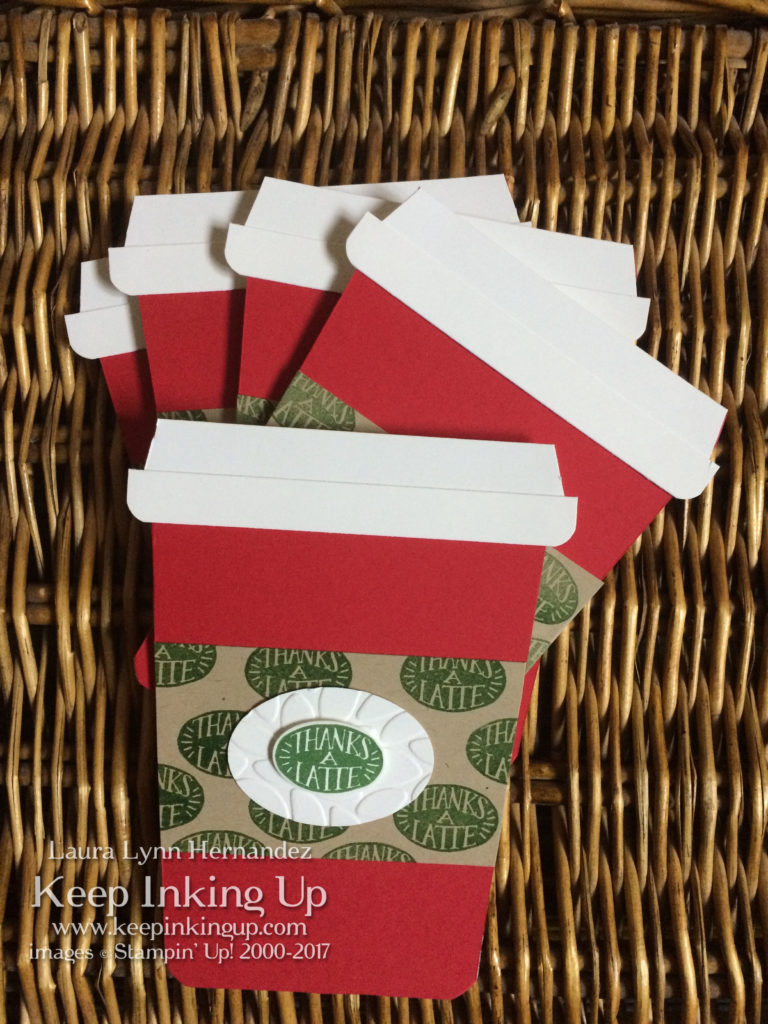 While she wanted some with holiday colors, she also wanted some that weren't "seasonal" too.  So these are in process for her at the moment. I'm happy to say she really likes these.  I hope her customers do as well.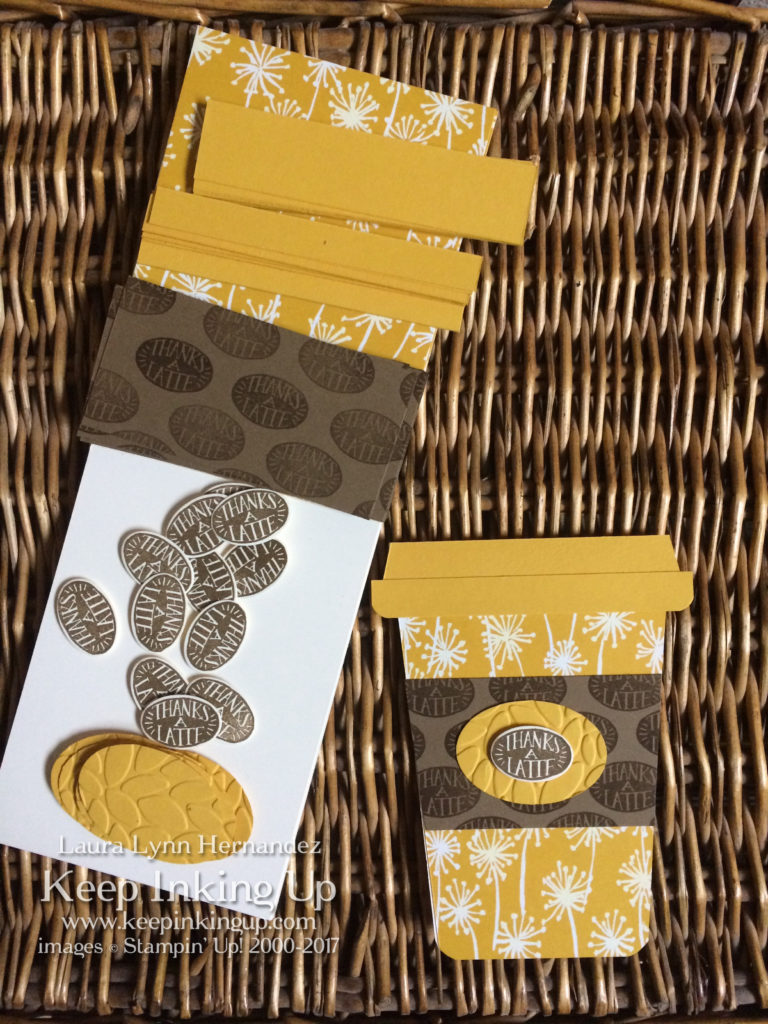 I am grateful for my friends who appreciate my crafting! I have another friend who ordered some Christmas tags so be sure to come back to see those, too.