Night in Bethlehem! It was the first bundle that I just knew I MUST get! I will likely use it for my personal Christmas cards this year 🙂 and here is my first card made using it: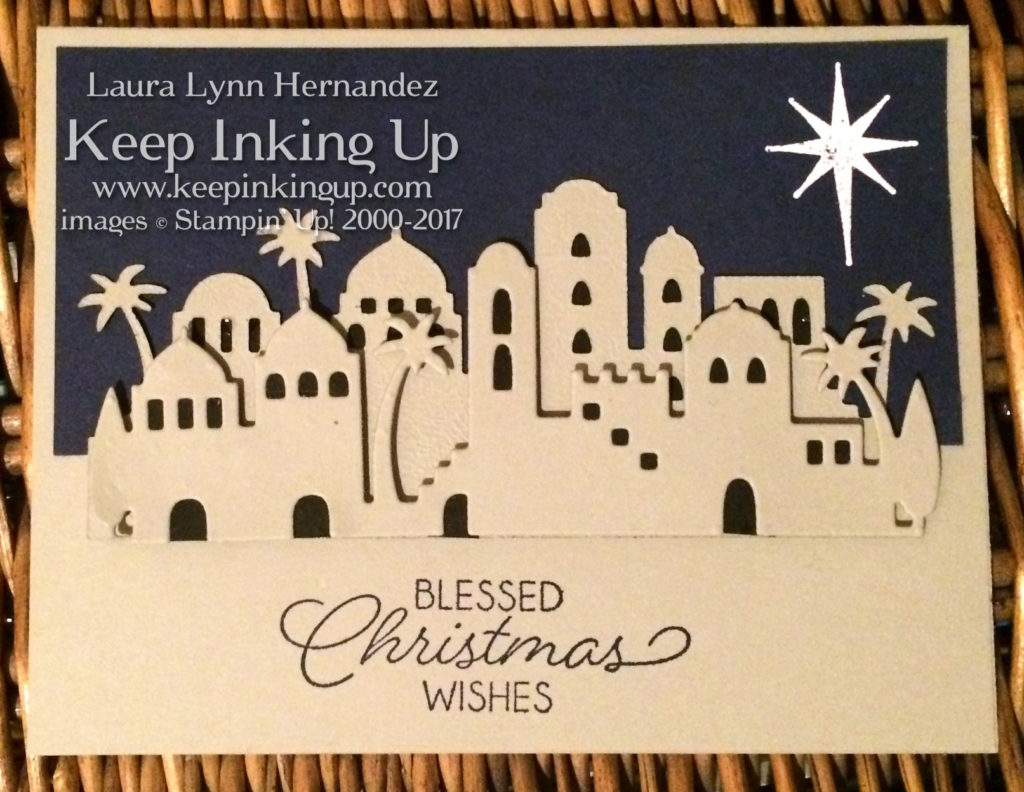 Our new mini dimensionals were PERFECT to raise the front layer of buildings onto the back layer to create the adorable little town scene. I used black behind the windows and doors but am thinking of trying a different color, maybe yellow? Not sure, but I know I want to play more with this bundle.
I can't wait until all of you can see the catalog!  It has SO many wonderful new products to help you create amazing projects for this holiday season! While this is my favorite bundle, I already have several other bundles (and I want to get more) that I am enjoying as well which I will share with you soon.