Yep! As demonstrators, we often get to order new product early, before a catalog goes live.  Well, this month, customers get to do just that, too 🙂 During August, you, too, can order the Carols of Christmas bundle!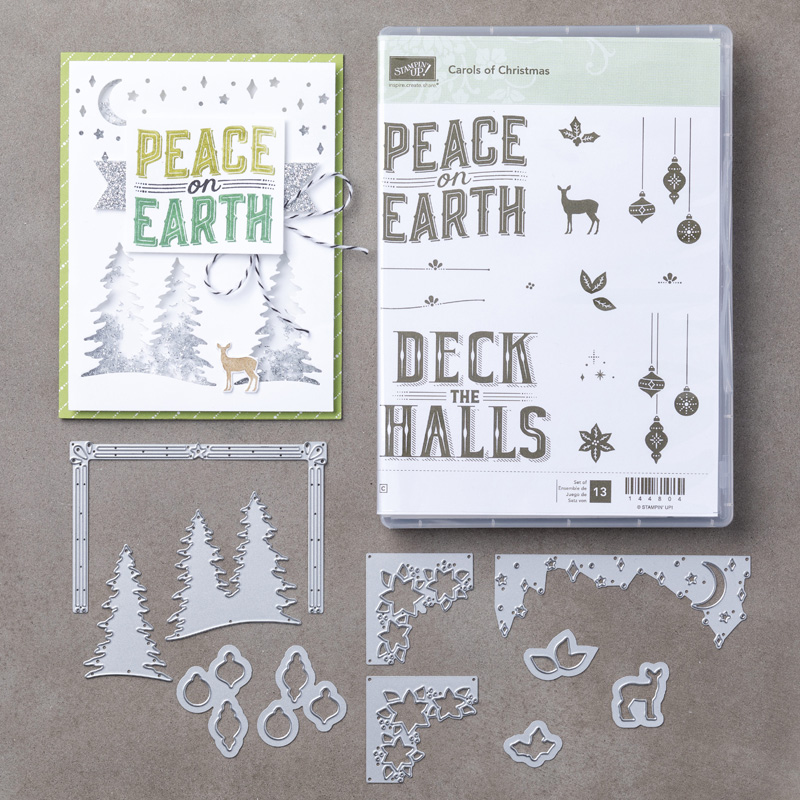 I just love the size of the sentiments in this stamp set, don't you!?! And the shadow on the text is quite nice as well. The dies will go well beyond the holidays, too.  The trees, deer and border dies will be awesome for masculine cards throughout the year!
I've shown this tip before, but this is how I store my bundles, when the dies specifically go with the stamp set.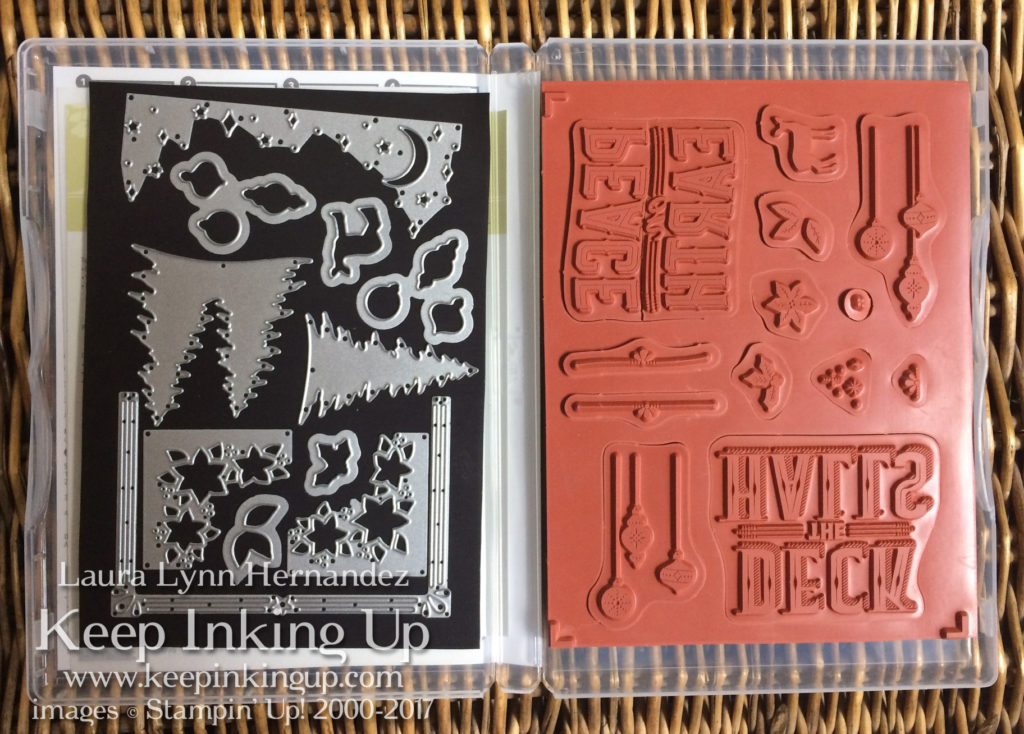 This way I can find the dies quickly. I also store extra images that I have cut in the case for future projects. I haven't yet done it with this bundle, but I usually also outline the dies on the magnetic sheet so I can tell when a piece is missing.
This bundle is part of a mega suite you will soon see in the new Holiday catalog.  You are going to LOVE this catalog! Customers should be receiving their copies in the next two weeks, if I have an address on file.  If you have ordered from me online, but chose "no contact", I'm sorry, but I don't have an address to send anything. I feel just awful because I know at least one customer who won't be receiving a catalog as he/she chose "no contact" :(.