It's the end of my daughter's sophomore year, so she asked me to make thank you cards to give to her track coaches.  That was a tough request as I always struggle with masculine cards.  She has two male coaches and two female coaches.  So here are the two cards I made for the male ones.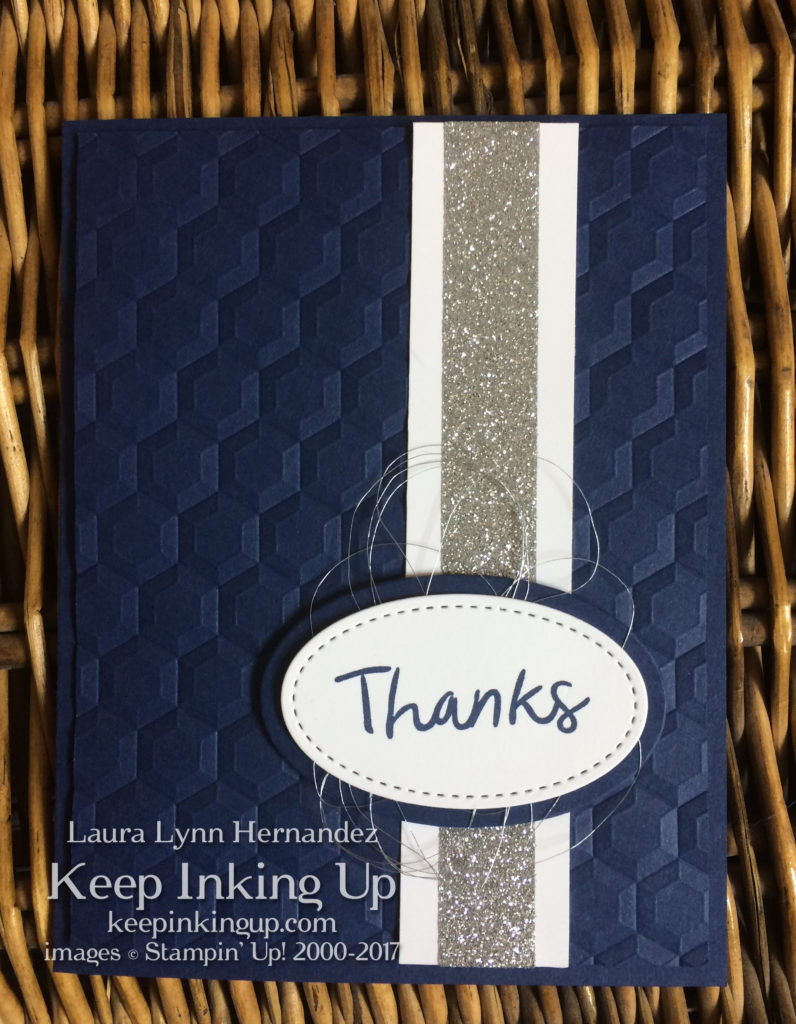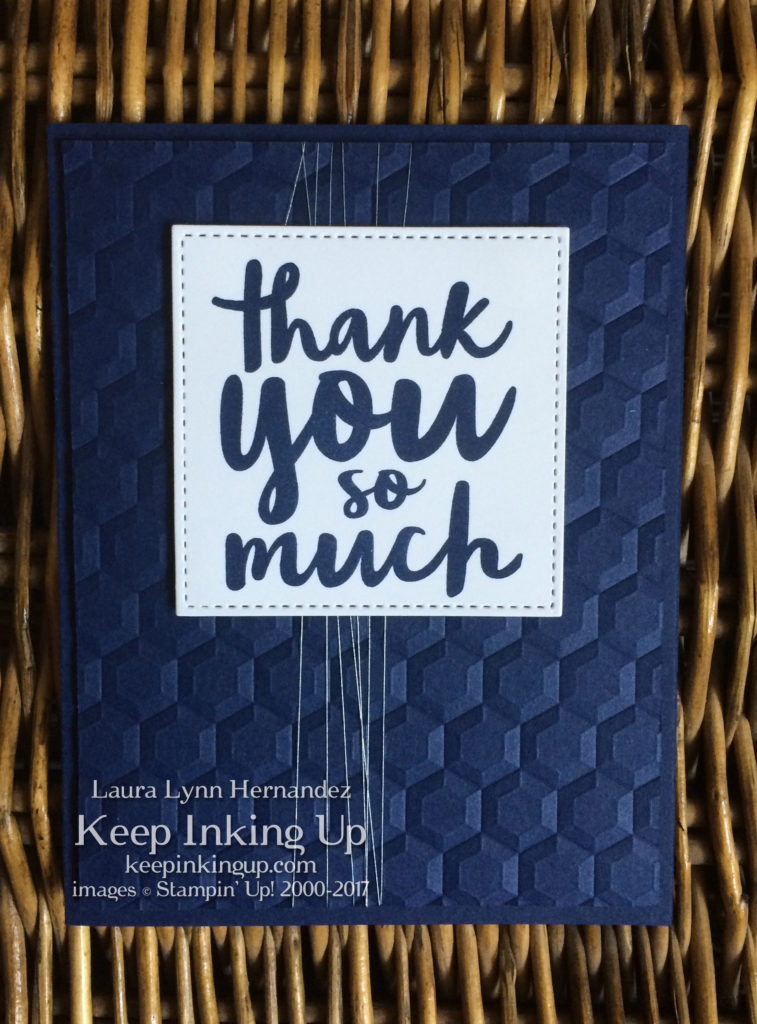 I thought the hexagon embossing folder really helped give these a more masculine feel.  But I wanted to add silver somehow since it is part of their school colors.  I hope the glitter paper isn't too much for the coach.
Here are the two more frilly versions for her female coaches.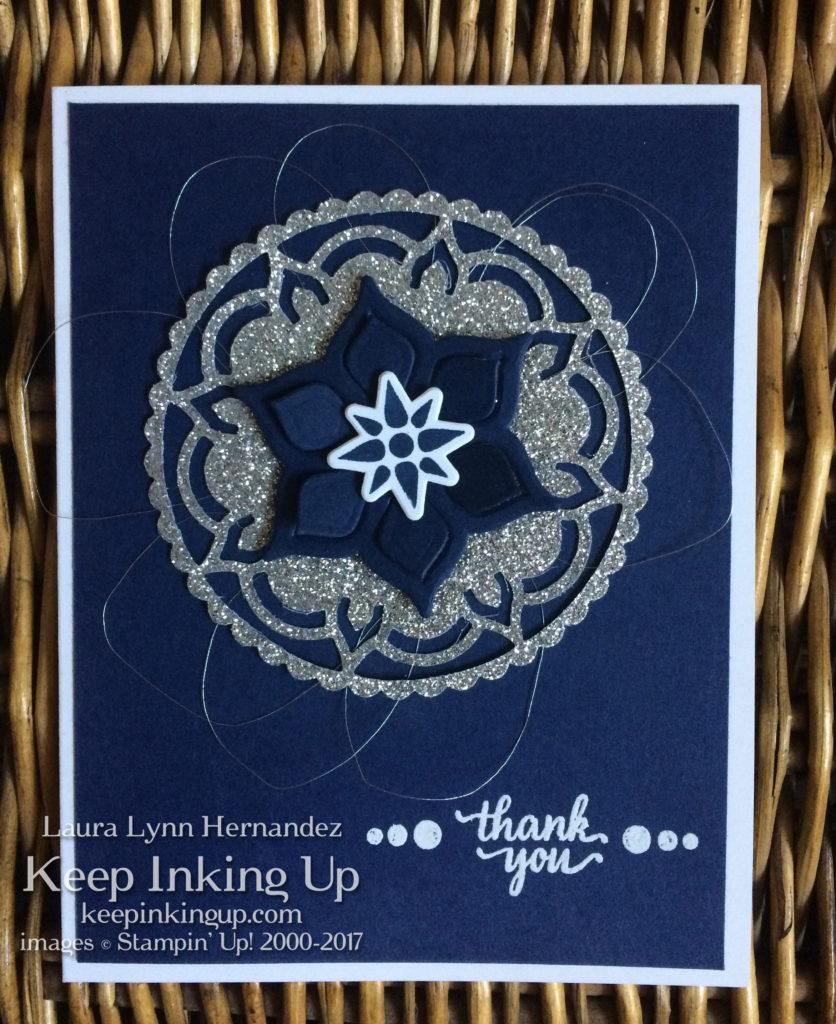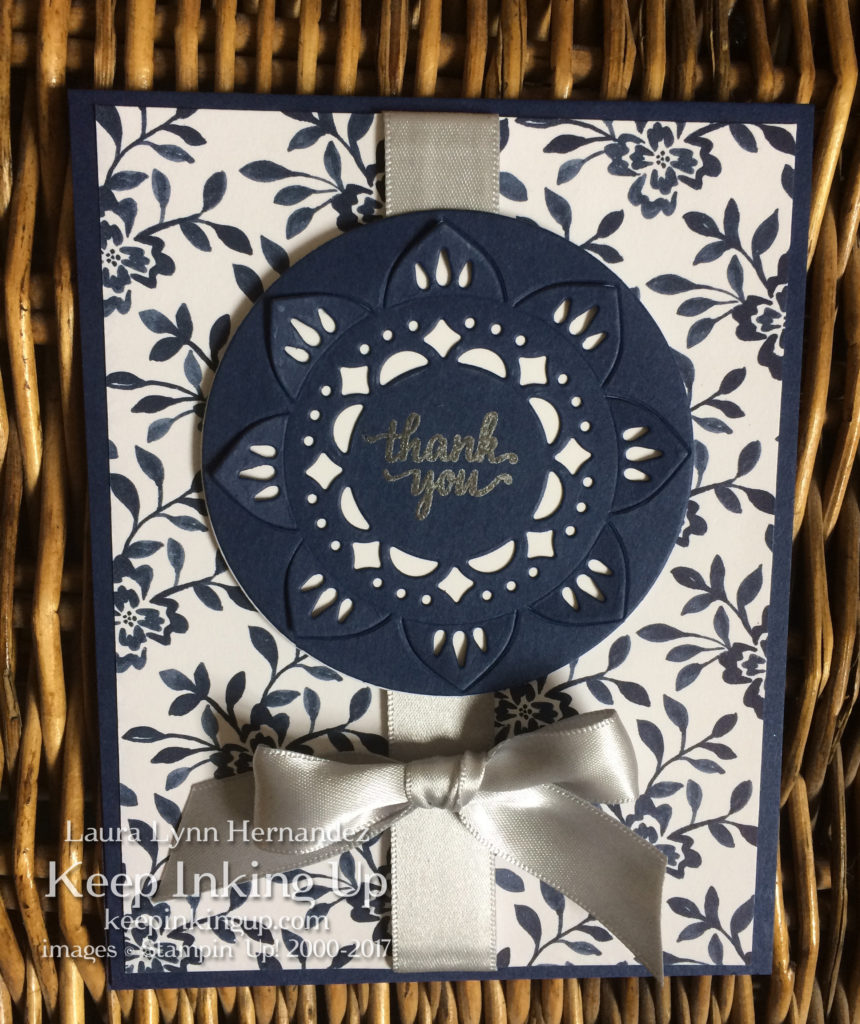 These both used the Eastern Palace bundle thinlits which I ADORE! I sure do hope her coaches like these cards.  I know my daughter will write something terrific in them because she is awesome like that  🙂 .