During May, you have the chance to order a couple of bundles of new product that will be in the upcoming annual catalog.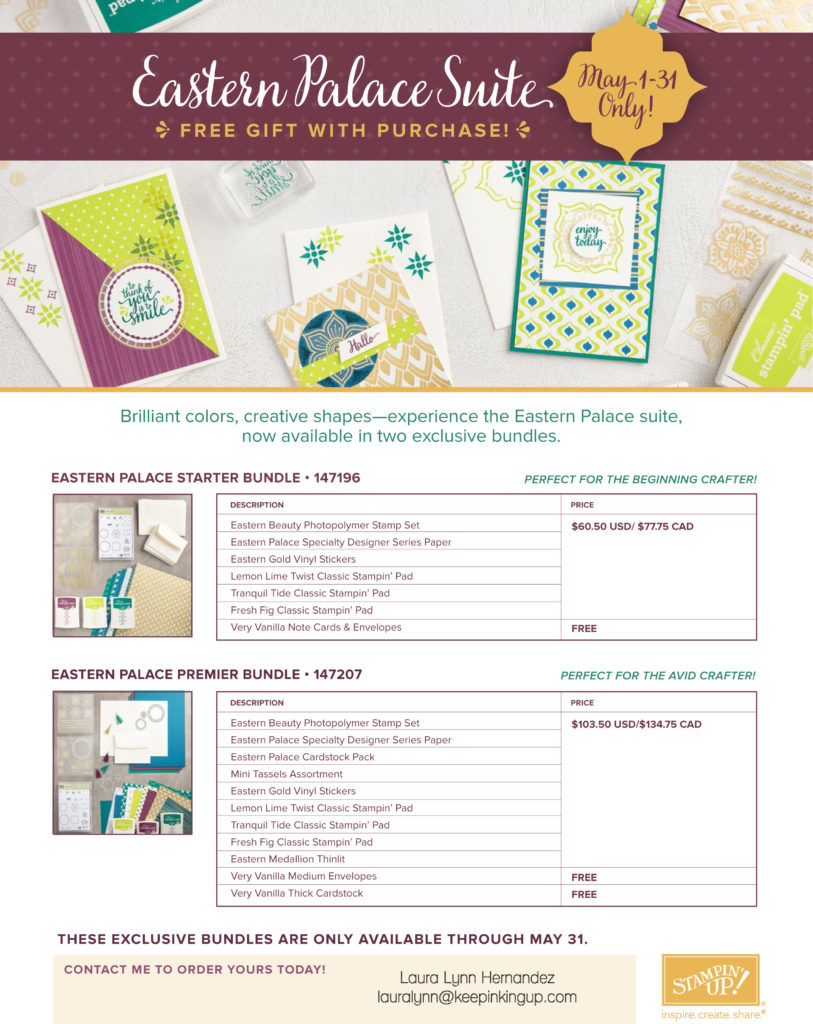 But these bundles are only available for purchase during May.  Once the new catalog is live, these products will be available individually only.  Which means you won't be able to get the free gifts in these bundles, although those items will also be available for purchase individually.  I am really excited about the thick vanilla card stock as well as the vanilla note cards – I've been wanting those for quite some time now 🙂 .
So get ready to order these bundles beginning May 1, 2017 to get your hands on new product before the new catalog goes live and get the FREE items!